Fox Island Marketplace Classifieds
Post your Classified Ad or Business Listing Here.
Simply fill out our online ad submission form.

For Sale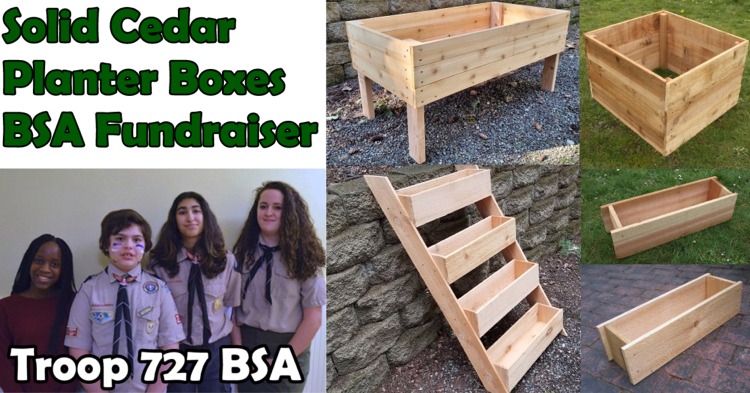 Hand Made Cedar Raised Bed Garden Boxes
Hand Made Cedar Raised Bed Garden Boxes
Calling all gardeners, help send a Scout to camp this summer!
Fox Island Boy Scouts are raising funds for summer camp by building Raised Bed garden boxes, for your vegetable or flower gardens.
The boxes are made of solid Cedar lumber, and the Scouts are offering free delivery to Fox Island and Gig Harbor residents.
Pricing starts at $12.00 for window boxes, $40.00 for the 3' x 3' raised beds, and $40.00 for the 2' x 2' x 18" Potato Towers.
Call: John Ohlson at 253-380-4100
Address: Fox Island, Washington
Website: http://www.troop27bsa.com/raised-beds.htm

Business



Dragonwyck Web Design LLC - Gig Harbor Web Design
Business Class Websites From $1199!
Established in 1999, Dragonwyck Web Design is a full-service web design and hosting provider - specializing in websites for small and medium businesses, eCommerce websites, club websites, organizations and more.
We offer web hosting, website design, domain name registration, email accounts and search engine optimization (SEO) is included in every website package plan we offer.
Call or email for a free consultation, or see our website for client portfolio and rates.
Call: John Ohlson at 253-380-4100
Address: PO Box 581, Fox Island, WA 98333
Website: http://www.dragonwyck.net

Experienced Residential Heating & Cooling ServiceTechnician
Thursday, January 01, 2015 $60 per hour
I'm Charlie from Heating & Cooling Specialist providing service for residential and commercial HVAC, refrigeration, gas / propane fire places and electrical services. I have over 21 years experience in this industry servicing, maintaining, installing and managing businesses.

Im retired but have been going stir crazy. I really enjoy getting an opportunity to meet new people and providing very skilled and professional service work getting service needs met in a timely manner.

My hourly prices are set at $60.00 per hour with a $25.00 truck charge for the initial service call but never on return trips. I do not believe in overtime and will make sure I will be available 24 / 7 plus holidays. I will look forward to hear and work with you.

Sincerely,
Charlie Campbell
360-908-7031
Call: Charlie Campbell at 360-908-7031 E-Mail: charlescampbell490@yahoo.com
Address: 4700 Point Fosdick Rd. Gig Habour, Wa.

News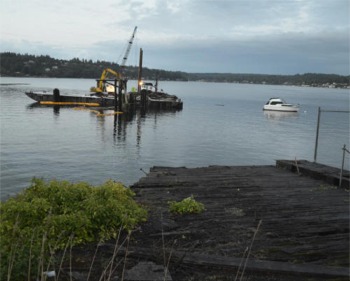 DNR Removing Fox Island Ferry Landing
The old Fox Island Ferry landing is in the last stages of removal, at the corner of 9th & Fox Drive. Contractors working for the Department of Natural Resources are removing the creosote pilings that once made up the old ferry dock that brought cars to & from Fox Island during the 1930's, 1940's and 1950's before the bridge was built.

The DNR has embarked on a program to remove creosote pilings from Puget Sound shorelines. The project should be completed by October 1st.

Website: http://www.foxislandwa.net

FoxIsland.mobi - Fox Island's new Mobile Phone Web
Fox Island has jumped into the mobile web world, with a new mobile website that is optimized for smart phones and iPods. Bringing you most of the important features of FoxIslandWA.net, the new FoxIsland.mobi provides news, events, classified ads, Island business directory and an interactive map of Fox Island.
Check it out today!
Call: John Ohlson at 253-380-4100
Address: Fox Island
Website: http://www.foxisland.mobi

Report Coyote Sightings
Many Fox Island Residents have reported encounters with Coyotes recently. Many people are missing family pets, cats, small dogs, and they are believed to have fallen victim to coyotes.
The USDA is working closely with Island Residents to control these problem coyotes. Report sightings or contact with coyotes on the Fox Island Coyote Reports Page.
Call: John Ohlson at 253-380-4100

Website: http://www.foxislandwa.net/coyote_reports.asp

Fox Island eFlash
The Fox Island e-FLASH welcomes your ads, articles, news and letters. Please submit your items about Fox Island events, people and news to:
Call: John Ohlson at 253-549-2701

Website: http://www.foxislandwa.net/marketplace.asp

Business



Erin Rockery - Landscaping Supply, Ponds Waterfall
Erin Rockery provides the greater Gig Harbor area with friendly, courteous service and offers complete landscape supplies and design/build services. Locally owned and operated since 1973, it encompasses a ten-acre yard and retail store with a highly experienced staff to assist with all hardscape and landscape needs. Supplies include the South Sound's most complete variety of high quality rock and natural flagstone as well as sands, gravel, topsoils, mulches, beauty barks, ponds, waterfalls, water gardens, and a large selection of concrete products including pavers, wall block, cement and mortar mixes.
Call: Richard ONeill at 253-858-8184
Address: 4521 56th St. NW, Gig Harbor, WA 98335
Website: http://www.erinrockery.com/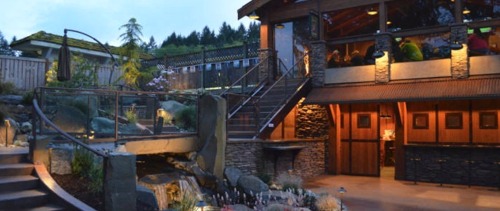 Fox Island Deli & Grocery
The new deli features take-out and finger food such as fried chicken, pizzas, sandwiches, snacks, and Dreyer's hand dipped ice cream. Also DVD rentals, groceries and a wide variety of wines & beers and capuccino.
Call: Dwane Herzog at 253-549-2124
Address: 587 6th Ave, Fox Island
Website: http://www.foxislandwa.net/store.htm



Fox Island Historical Society Museum
Visit the Fox Island Historical Museum's new website to find out more about Fox Islands history. Gift Shop, exhibits, cabin and more.
Call: Marie Weis - President at 253-549-2461
Address: 1017 9th Ave, Fox Island
Website: http://www.foxislandmuseum.org



Wizards HairSpa - Lakewood, WA
Professional hair cuts, styling, coloring and more. The Lakewood, WA salon built on reputation and referrals. Established in 1979 - over 30 years of quality cuts! Serving the Lakewood, Fort Lewis, University Place and Tacoma areas.
**Special Bonus! Visit our website for a $5.00 discount on your first hair cut!**
Call: Mark St. Mark at 253-588-5544
Address: 5924 Lakegrove SW, Lakewood, WA 98499
Website: http://www.wizardshairspa.com


Rite In The Rain Waterproof Paper Prodcts - JL Darling, LLC
"Rite in the Rain" is a truly amazing paper that is created specifically for writing field notes in all weather conditions; from the torrential downpours of the Pacific Northwest to the blistering heat and humidity of a Florida summers day.
Call: JL Darling, LLC at 253-922-5000 E-Mail: ryan@riteintherain.com
Address: 2614 Pacific Highway E, Tacoma, WA 98424-1017
Website: http://www.riteintherain.com

Peninsula Light Co.
Peninsula Light Company is a non-profit member-owned utility founded in 1925 by a group of dedicated community members who were committed to bringing electric power to the Gig Harbor/Key Peninsulas. at (253) 857-5950 E-Mail: memberservices@penlight.org
Address: 13315 Goodnough Dr. NW
Website: http://www.penlight.org


Snuffins Catering
Snuffin's Catering provides off-premise catering and event planning services for corporate events, wedding receptions, dinners, picnics, box lunches, memorial receptions, anniversaries, bar and bat mitzvahs and cocktail receptions.
Call: Sharon Snuffin at 253-851-2900 E-Mail: info@snuffins.com
Address: 6745-A Kimball Drive, Gig Harbor, WA 98335
Website: http://www.snuffins.com


The Shepherd`s Center for Psychological Services
Located in Gig Harbor, The Shepherd`s Center specializes in Christian-based psychological services and counseling for the entire Puget Sound area.

Call: Daniel & Marion Fry at 253-858-2224
Address: 6712 Kimball Dr, Suite 103, Gig Harbor, WA
Website: http://www.gigharborcounselors.com



Harbor Lasik Eye Surgery at Cascade Eye & Skin Center of Gig Harbor
Harbor Lasik Center in Gig Harbor is a member of the Cascade Eye & Skin Center family of healthcare clinics. It is a dedicated, state-of-the-art LASIK surgery center located in Gig Harbor, WA serving patients through out Port Orchard, Bremerton, Silverdale, and the Peninsula.
At Harbor Lasik Center, the most important part of our business is YOU, our patient. Rest assured that our entire staff will provide you with only the best care possible, from your initial pre-operative consultation on through to your post-operative visits. With thousands of eye surgeries and years of experience, our staff brings the Experience, Technology, and Customer Service that you deserve.
Call: Dr. Keith Dahlhauser at 253-857-4477
Address: 4907 Point Fosdick Dr NW #E700, Gig Harbor, WA 98335
Website: http://www.harborlasiksurgery.com/



Fox Fire Farms
Fox Fire Farm is the home of the Holsteiner Verband stallions Ariadus, Camiros, Limoncello II, Linaro and Quinar.
Call: Karen Reid at (253) 549-2838
Address: 450 Fox Fire Lane/P.O. Box 8 Fox Island, WA 98333
Website: http://www.foxfirefarm.us/


Garden Makeovers Gig Harbor
At Garden Secrets, we strive on creating beautiful landscapes and garden rooms unique to you and your family's lifestyle. Whether you are a new Gig Harbor homeowner or have an existing Gig Harbor landscape design or a Tacoma landscaping project that needs a renovation, Garden Secrets Network team of talented and innovative Landscape Contractors can fulfill all your landscaping needs.

Landscaping design ideas are our specialty, and the artistry captured by owner DJ Jacobson
Call: DJ Jacobsen at 360-871-5651

Website: http://www.Garden-Makeovers.com



Gig Harbor Computer Repair Service
Computer repair service in your home, with New Dimension Technologies; a Gig Harbor based computer service company.
* Is your computer running slower and slower?
* Do you think you have a computer virus?
* Do you have new printer or scanner you want to install?
We have solutions to these problems and more, just give us a call or email us, and we'll come to your home or office to diagnose and resolve your computer problems.
On site computer repair service, at your home or office. 27 years of experience.
Call: Geoff Jackson at 253-514-8502
Address: GIg Harbor, WA
Website: http://www.computerrepairgigharbor.com/


Primo Incense - Pure and Natural Incense
Primo Incense! Gifts of Incense, Soap and Garden. Featuring Vermont Soapworks natural soaps, Garden Grog, Primo brand hand rolled stick and cone incense, and Essential Oils. Primo's pure and natural incense ingredients are from wood and tree powders, essential oils and aromatic herbs.
Call: Andy Dahl at 253-853-4222
Address: Fox Island
Website: http://www.primo-incense.com

You are visitor
to this page since June 11, 1999